Cornell, WI




Cornell classes are held at:

Cornell Elementary School
Community Ed Room
5 p.m. to 9 p.m.
Register by contacting Jenny Blaisdell at:
jblasidell@cornell.k12.wi.us (715) 861-6960
you must pay in advance
715-239-6728



The Basket Patch signature basket



November 30th 5p.m. to 9:30p.m.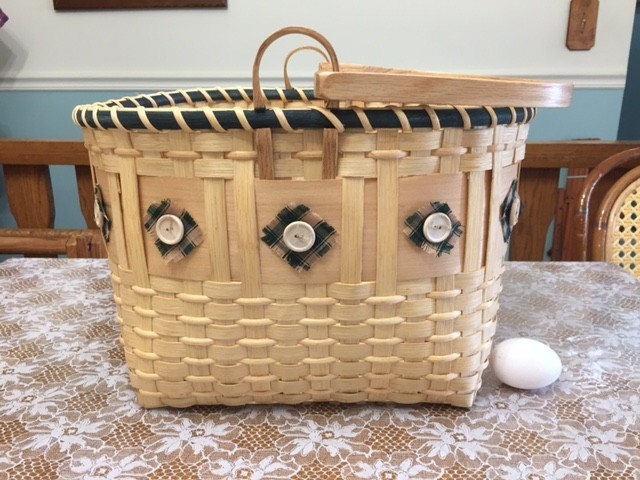 This is a very sturdy useful but decorative basket. It measures 12" x 16" x 12" high with a beautiful sturdy oak Mountain Swing Handle.

I will have different fabric patches with matching color rims in class to pick from.
Good for all skill levels of weavers.


Supplies to bring to class: dish pan/bucket, towel, tape measure, pencil, clip clothes pins, scissors, spray bottle, flat screw driver.