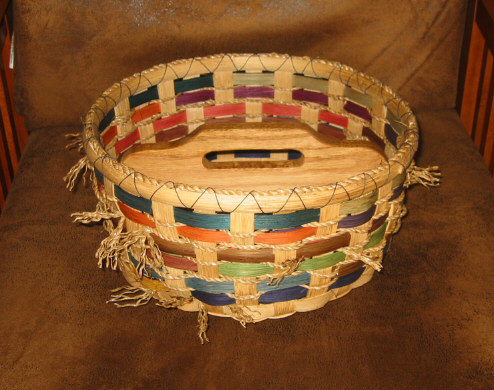 Emma's Workbasket $34.00

Little Virtuous Woman $17.00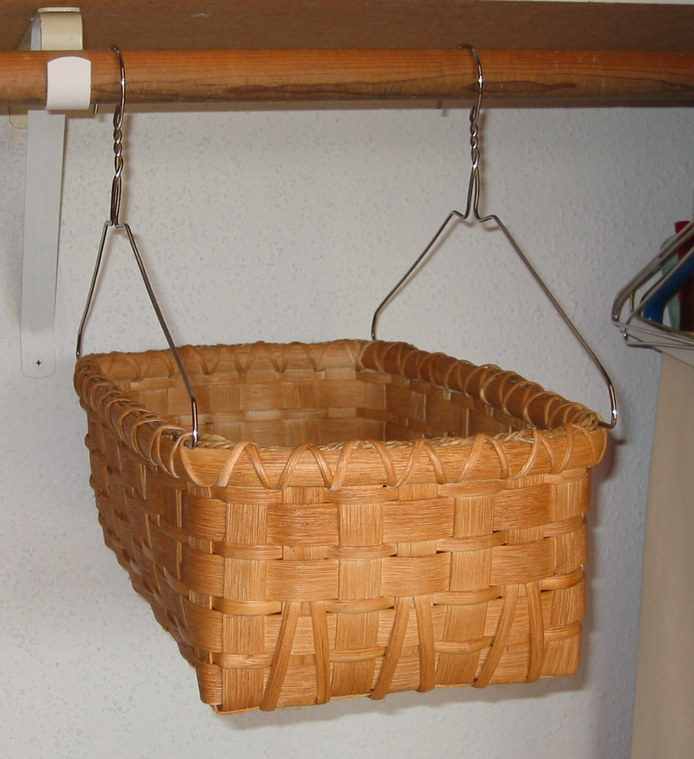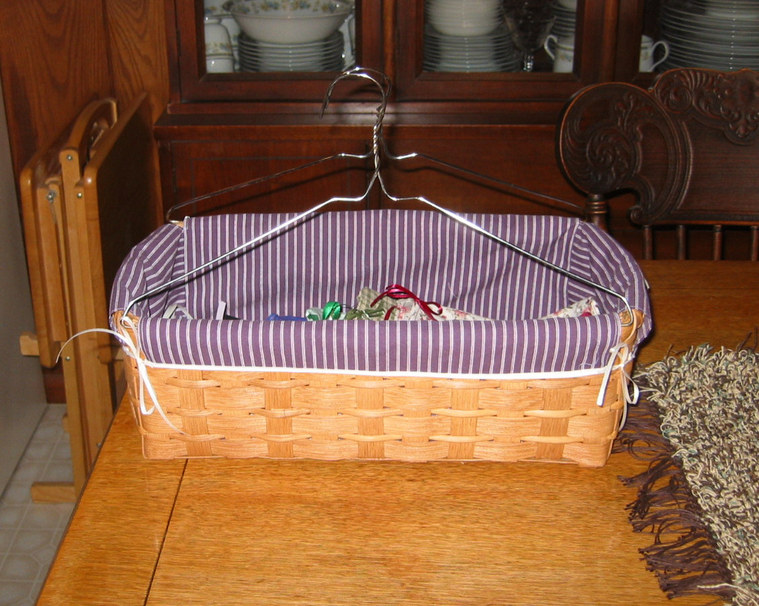 Hanging Around Basket
​$30.00

​​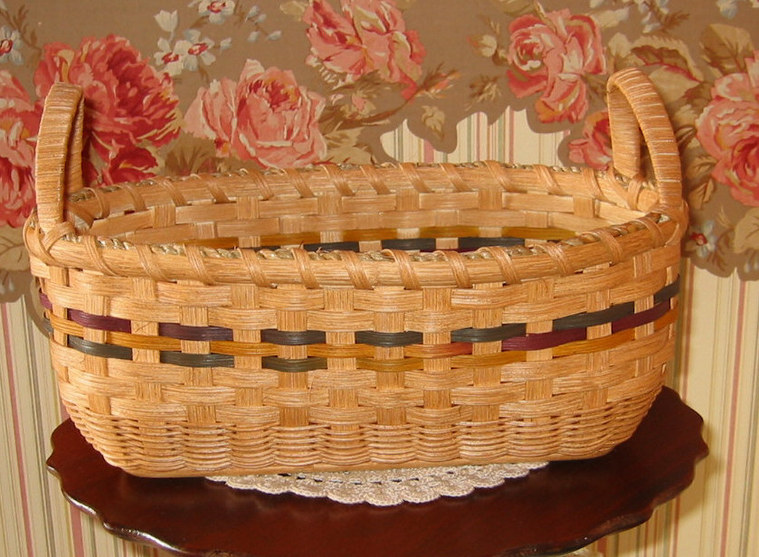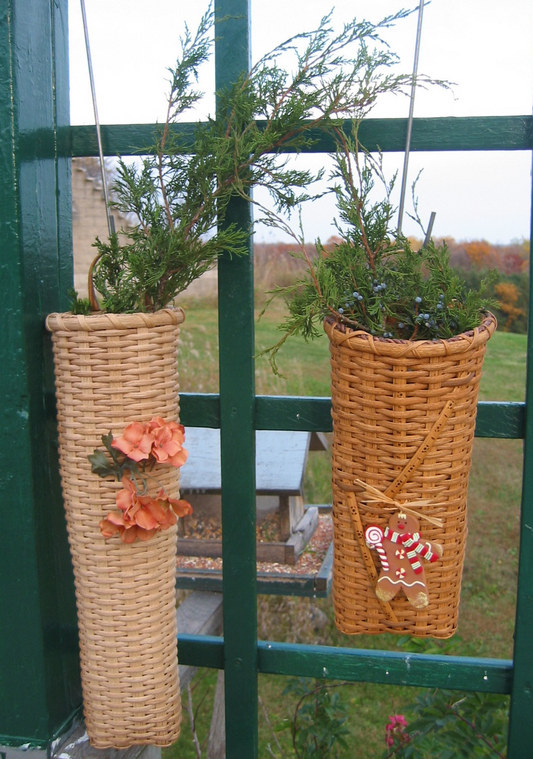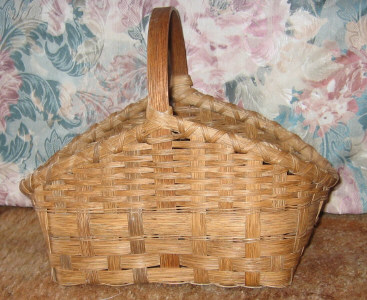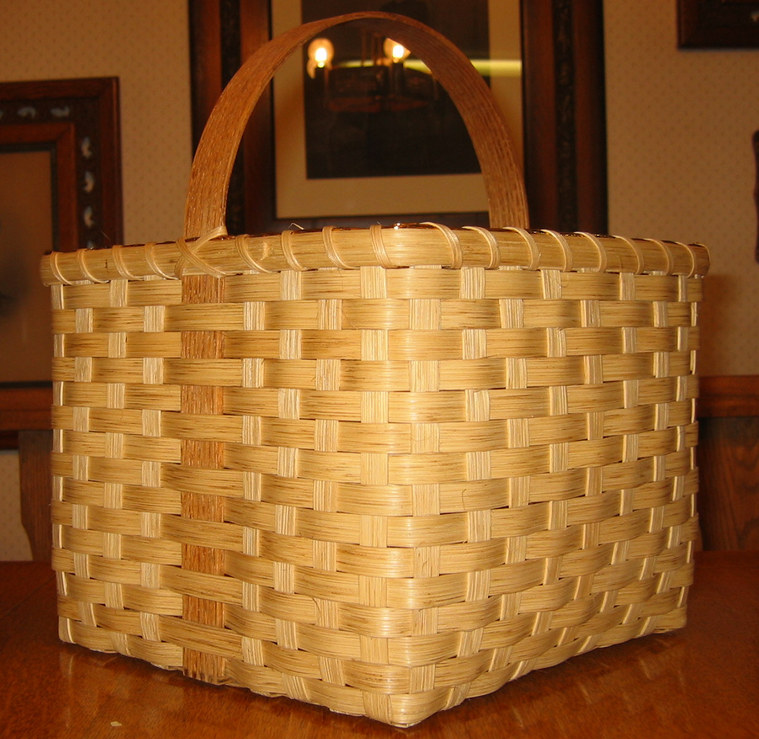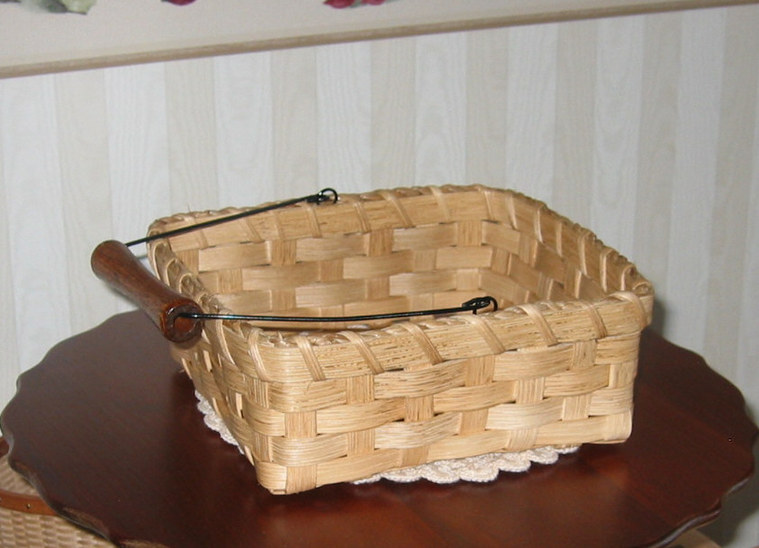 Napkin Server $24.00

Market Basket $34.00

Heirloom Basket $29.00

Dried Weed Basket - short or tall $29.00

Bread Basket $32.00

Single Serve Spoolie Basket Kit - $15.00

Double Serve Spoolie Basket kit - $19.00

the Double Serve holds 12 full spools of waxed linen and 2 on the dowel. Lash with your favorite color!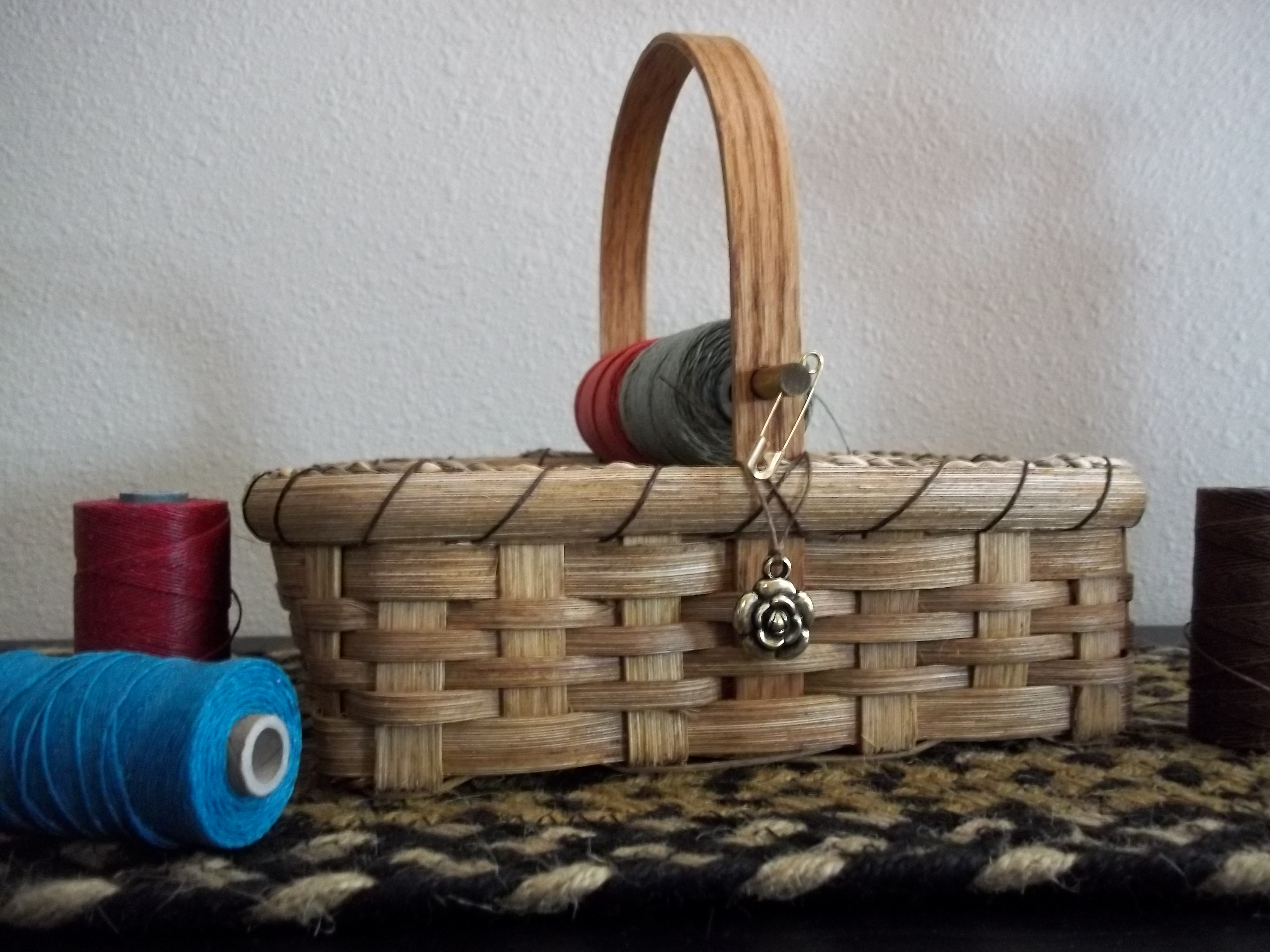 The Waste Basket $30.00
10" dia. 12.5" high
Your choice of color.
Twined base and easy to weave. Beginner level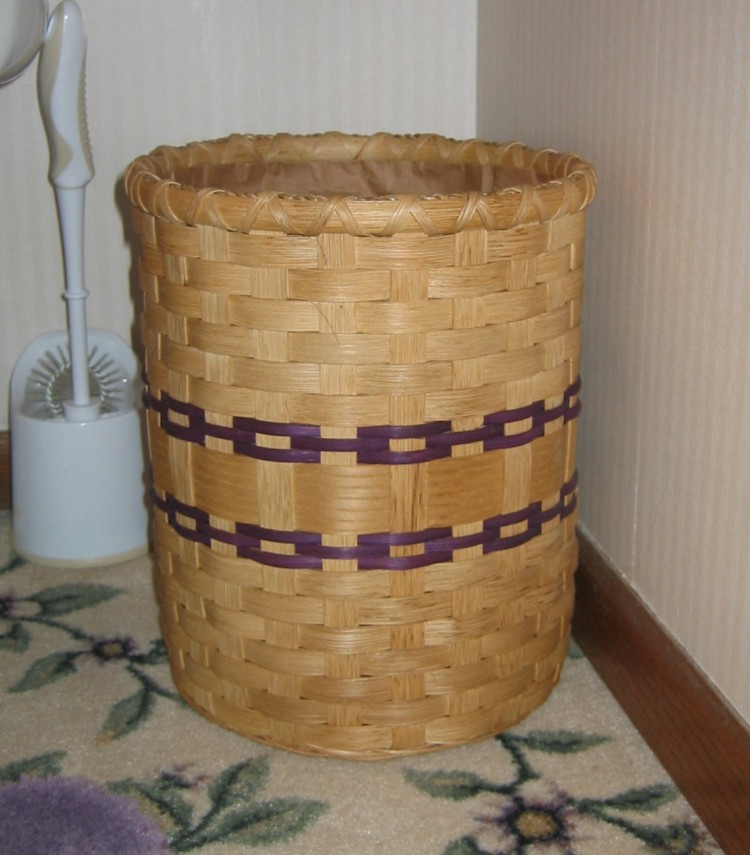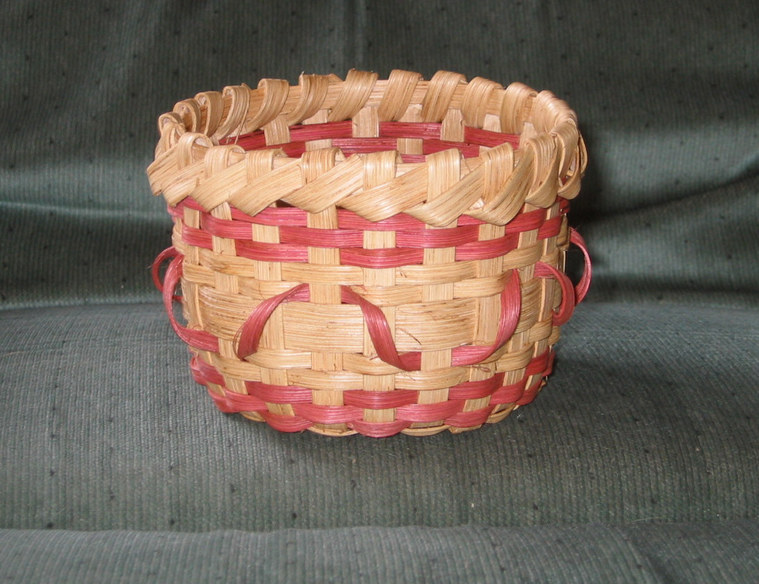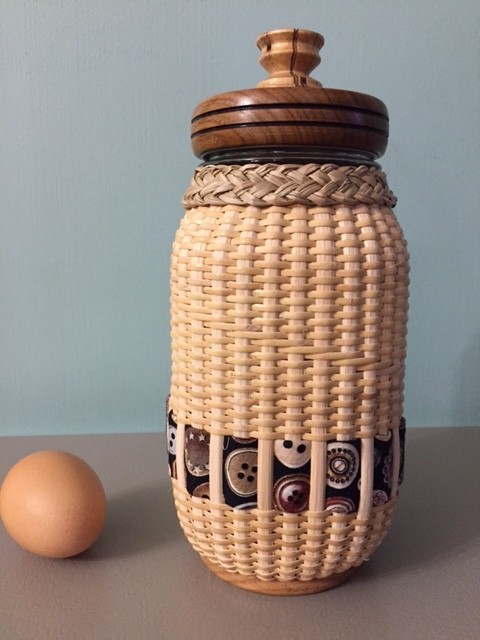 Woven on a Quart caning jar with a wood base. continuous weaving, no rim to lash! A very fun weave.

Beginners Camp Basket $18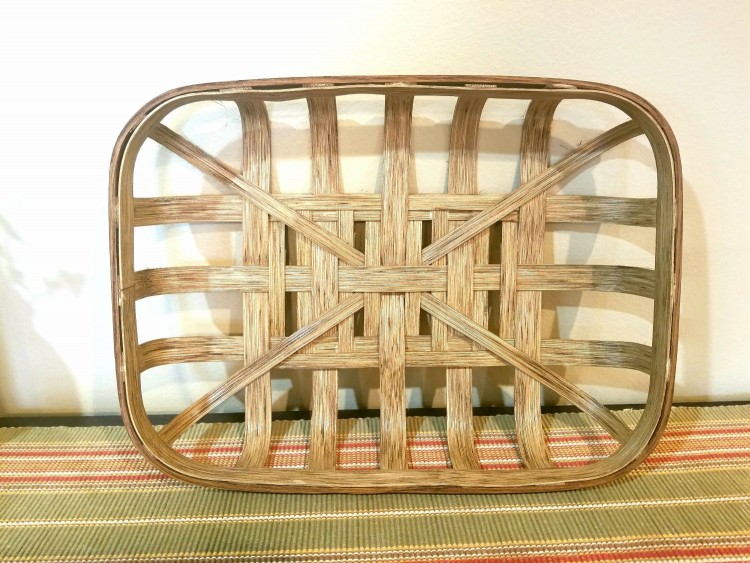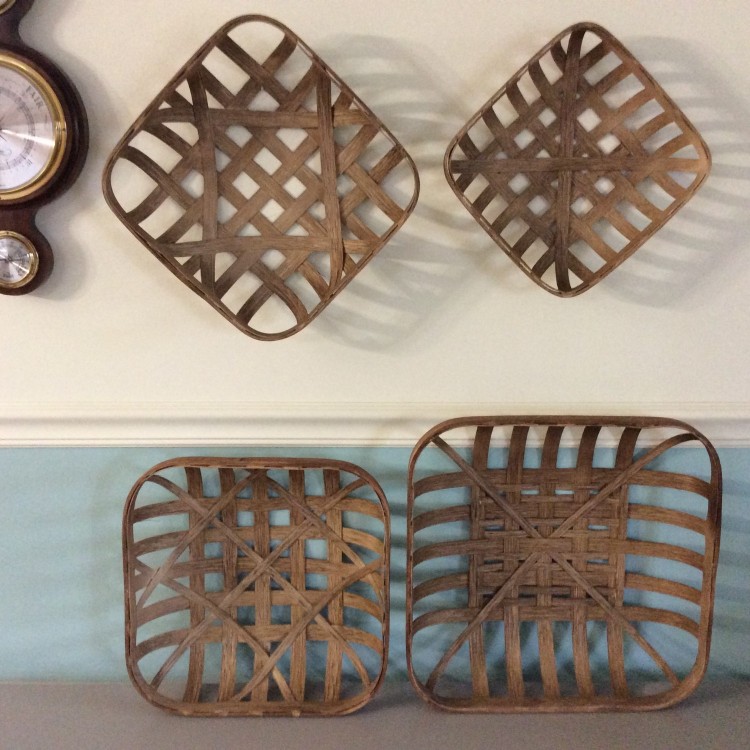 Tobacco Basket kits:

10" sq. - $14

14"x10" rect - $16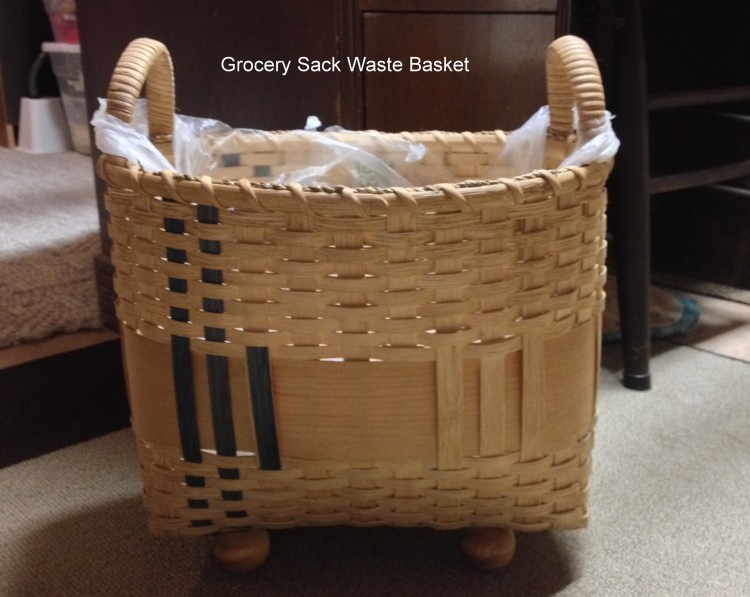 Grocery Sack Waste Basket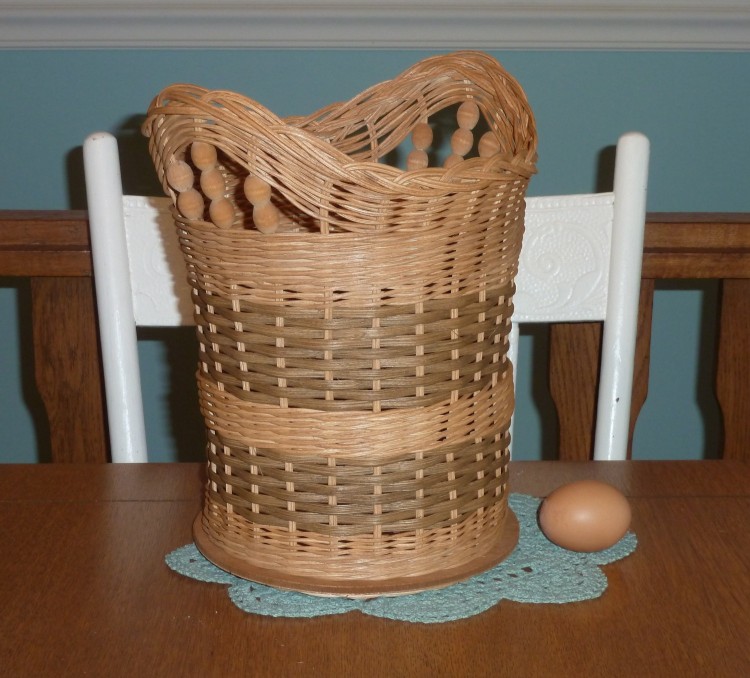 Woven on a wood base with holes in it and round reed spokes with a simple braided top. Beads included or add your own!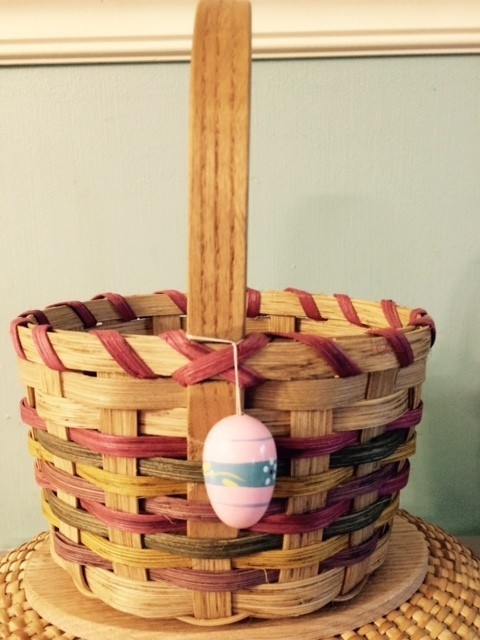 Just
right for the little one or the perfect center piece on the dinner table.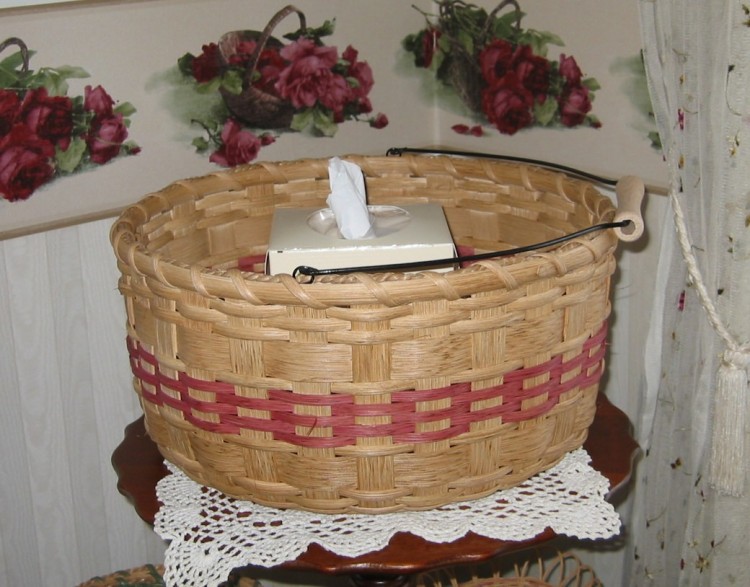 Woven on a wood base this makes a very useful size basket for any room.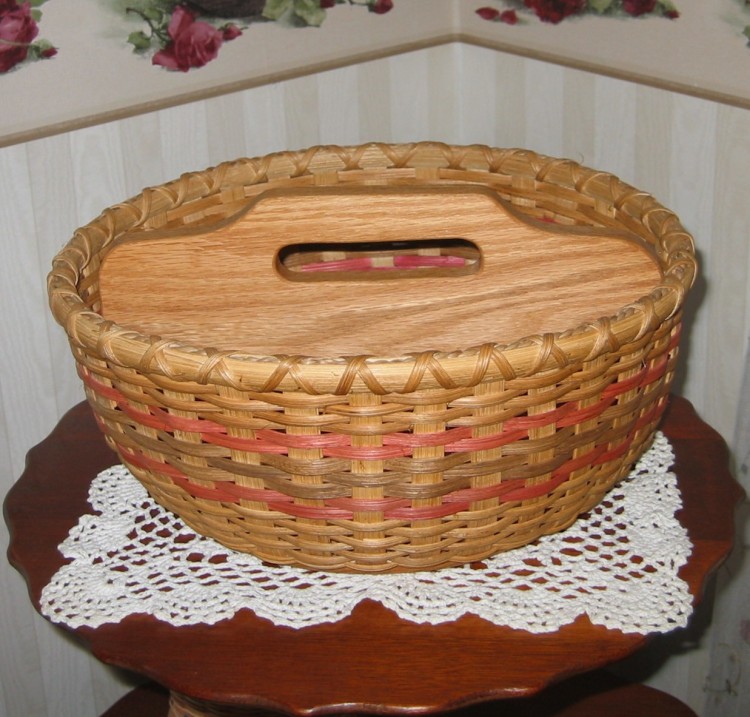 Half 'n Half Basket with a wood base and divider/handle.